Digital Health and Elderly Care
Stay healthy and live longer with IoT
Chronic diseases like diabetes, asthma, and cardio-vascular diseases affects the quality of life of the patients and cause a major burden to the healthcare system. Chronic diseases require a continuous monitoring of different health parameters like blood pressure, pulse, weight, oxygen saturation, and blood sugar level. Previously patients have been forced to visit the care organization regularly or the care organization has to send out nurses to the patients' home to do the measurements. New modern Internet of Things and Cloud technologies promise to deliver significant improvements in the care process as well as improving quality of life for the patients
Our spin-off company CheckHealth   is marketing solutions for remote patient monitoring programmes, which combines the latest device connectivity, IoT data stream prcessing and federated clouds based on results from previous CNet projects in the eHealth area.
The PICASO project aimed at improving the situation for patients with multi-morbidities, that is several diseases such as Parkinson and a cardio vascular disease. One of the biggest problems is that their health information is stored and managed in many different locations, making it difficult for different care organisations to get the overall picture of the patient's health status and history of treatments and therapies. CNet who was the technical coordinator of PICASO deveoped new solutions based on blockchain technology to management and exchange distributed patient health data in a secure and trusted way. We also used LinkWatch and developed RheumaCloud for self-monitoring of patients to support them in self-managing their diseases. Two clinical trials in Germany and Italy was carried out with patients suffering from rheumatism and cardiovascular disease, and Parkinson and cardiovascular disease.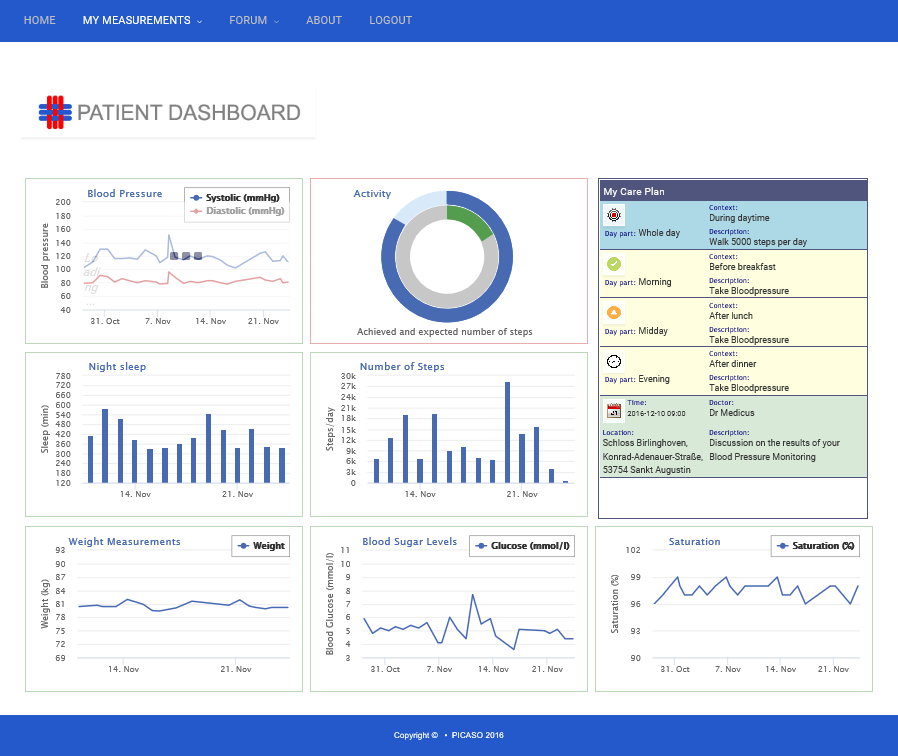 We have also been involved in R&D activities using IoT technologies for management of asthma, a disease that 30 million Europeans suffer from.
myAirCoach
project aimed to support asthma patients to control their disease using mHealth (mobile health) solutions. New monitoring approaches, combined with the development of novel sensors forms a system that addresses the needs of patients on a daily basis. Analysis, modelling and prediction of disease symptoms stimulate patients to engage in health management, and also increase the knowledge about the possibilities Internet of Things can bring to asthma control.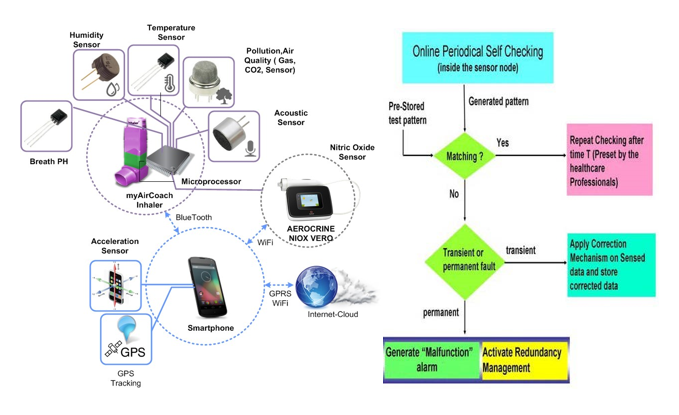 Digital Health and Elderly Care